Word on the street/internet is that Schlitz is reintroducing its original formula. Learn more
HERE.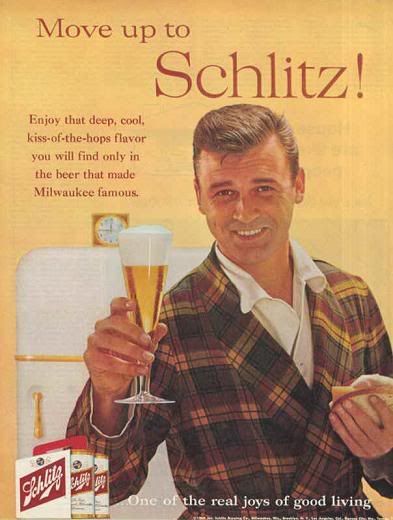 As far as dirt cheap domestics go, I thought the Schlitz I'd been drinking was pretty ok. Nevertheless, I'm looking forward to the Original formula.
Also, Google Image searching "Schlitz" yields some quality results. It seems they were fond of incorporating ham sandwiches into their ads whenever possible.